Are you planning a virtual event and feeling overwhelmed?
Wondering if you've forgotten anything or not even sure where to start?
Worry no more!
If you've been tasked to plan a virtual event and don't have time to do all of the research, you're in the right place. We'll go through the things you need to check off your list so you know what decisions need makin'!
Note: We won't be able to go through all the items in this blog post, so make sure you download the entire list/workbook here.
There are a few things you'll want to consider before the event happens.
Here we go…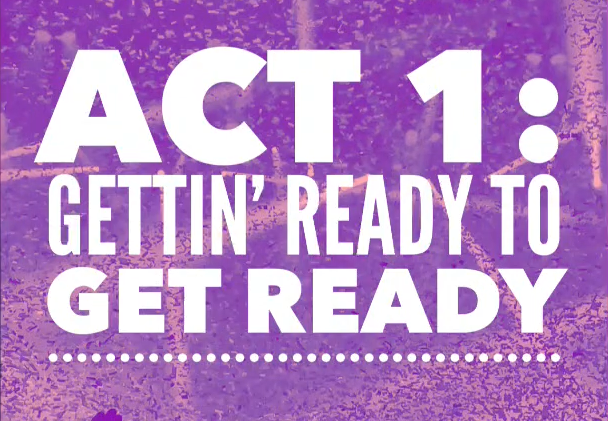 ACT I: Gettin' Ready to Get Ready
Virtual Event Type
First, you need to decide your virtual event type.
Will it be completely virtual?
Or will it be hybrid?
Knowing the virtual event type will help you understand the platform, content pieces, and things you're going to need for the event you're putting on. Also, how many attendees you plan on having will affect the platform you choose and how you use that platform.
Event Content Structure
Events are like a rollercoaster, with twists and turns.
The content you provide your audience should lead them to the ultimate goal...
Whether it be creating something new or taking some action towards achieving their goals!
Your content could be a call out for sponsorships in order to support what's happening at this event (and make money too!).
Whatever it is, it any content doesn't lead to your event's ultimate goal, scrap it! Those pieces aren't helping achieve anything other than filling space ...
which will waste everyone's time.
Event Platform
Now that you've decided what your event type and content are, you need to sort out the platform to make this event happen.
Did you know that there are over 100 virtual event platforms? That's a lot to try and sort through!
Remember, every platform has its purpose. You need to pick a venue that aligns with what you are trying to do in your virtual event. That's why it's essential to be clear on your objectives and your ultimate goal.
Once you know your ultimate goal, it will be easier to pick a platform.
Run of Show
This is not an event outline, far from it. It's much more detailed than that. It's the holy grail of your event. It's a document that will detail all the things that need to happen during the event for all team members, from the host, speakers, and event organizers. It lets your AV team know what button to push and when (yes, even virtually). Don't miss out on this very important piece of your event plan.
Event Team
You need to choose who will be on your event team:
Who will be producing the event?

Who will be running the show?

Who will be doing the tech runs?

Who will be coordinating with your speakers and making sure all the materials are in one place?

Most of all, who will be MCing?
Consider every event to be a show and think about the kind of talent you need to make it work.
It's advisable to get a professional Emcee to host your virtual event. The host needs to understand how to connect with an audience through a screen. Not everyone realizes this, but being an Emcee is different from being a spokesperson. And someone who has been a speaker for a long time is not necessarily an Emcee.
Understanding how to move an audience from point a to point B to get them to the event's ultimate goal is a hard-won skill. Choose your Emcee wisely. They can make or break your event!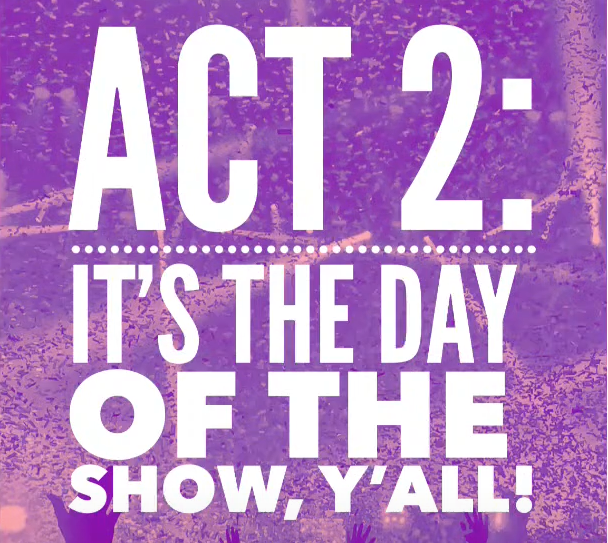 ACT II: The Day of the Show (ya'll)
While it true that this part will happen before the event, I group them as part of the "day of the show."
Tech Checks/Runs
This is where you ensure your speakers have what they need to look professional in front of the screen. You should be running through every piece
Checking for solid internet connections....in the place they'll be presenting from

Entrances and exits to and from the virtual stage.
Some people consider tech runs unnecessary. But foregoing it could be your Achilles heel!
A tech run will allow you to catch things that could throw the event off balance. A tech run is where all snafus, glitches, and mistakes should be made. Not during your amazing virtual event.
Remember, not everyone has up-leveled their online presence. Even if your speakers have done virtual events hundreds of times, it's not about them or their abilities. It's about making sure all the pieces are working together.
Even seasoned broadway stars are required to do tech runs. Why? To make sure the show will happen the way it should... no matter how many times they've already done it.
Note: Grab the ultimate checklist to see all the items you need to create a successful virtual event. Download it here.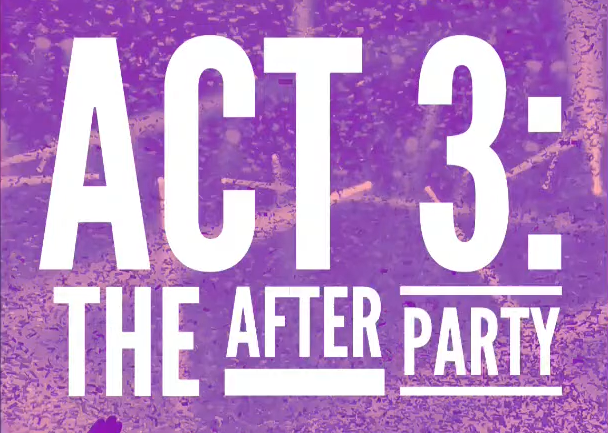 ACT III: The After Party
Decide how you will promote and communicate with your attendees before, during, and after the event.
Don't let the end of the event be the actual end. You've already built a relationship with your audience, don't waste it.
Plan How to Communicate with Your Audience Before, During, & AFTER the Event (Don't Be a Fly-by-Night Event)
Will they be able to get a recording of the event?
Will your event dashboard still be up after the event so attendees can grab what they need, like a copy of a speaker's presentation?
Are there any surveys that you want them to answer?
Will you use marketing emails to promote another thing to your audience?
Will there be a Facebook group or continuing community of some kind?
Think about all of these things. Don't be a fly-by-night event never to be heard from again.
You need to make sure you've put all of these pieces together well. Create an event that feels full circle for the people taking time out of their day to commune and learn with you.
Woot woot! You've made it to the end of our blog post on virtual events!
We hope you feel a little more prepared and less overwhelmed after reading this. If you feel like you need some extra help, don't worry! Our team at Beyond Virtual Events is here to support you through every step of the planning process. Planning a virtual event can be daunting, but it is doable with enough preparation.
Be sure to download the complete checklist/mini workbook below. You'll be able to write things on it so you don't miss any important element in your virtual event preparation.
Watch the replay

👇